World Journal of Educational Research (WJER)
Frequency: 12 Issues / Year

E-ISSN: 2334 – 3176
World Journal of Educational Research is a peer-reviewed, online an open journal. It serves as a World Journal of Educational Research forum of scholarly/researcher/academician research related to all Educational Research.
The World Journal of Educational Research Journal covers all the fields of Educational Research-related articles and topics such as Science Education, Elementary Education, Education in Preschool, Distance Education, Rural Education, Mathematics Education, Preschool Education, International Education, Technical Education, Education in Primary School, Physical Education, Education in Secondary School, International Studies, Vocational Education, Education in High School, Special Education, Education in Graduate school, Education in Postgraduate school, Educational Technology, Education In Management, Educational Leadership, Teaching Education, Educational Language, Adult Education, African Americans education, Art Education, Charter Schools, Career Education, Citizenship Education, Compensatory Education, Correctional Education, Elementary Secondary Education, American Indian Education, Bilingual Education, Comprehensive Educational Programs, Second Language Education, Values Education, Vocational Rehabilitation Education, Cultural Education, Historical Education, Social Education and so on.
There is no limit in this journal and covered full-length research articles, short communication, review paper, and case study, etc. World Journal of Educational Research is inviting you to submit your paper and the paper will publish without delay. The World Journal of Educational Research journal content will review by the most prominent experts in the respective field. All published journal articles readers can read for free.
Call for papers
Submit your manuscript in .doc or .docx format e-mail: editor@wjer.com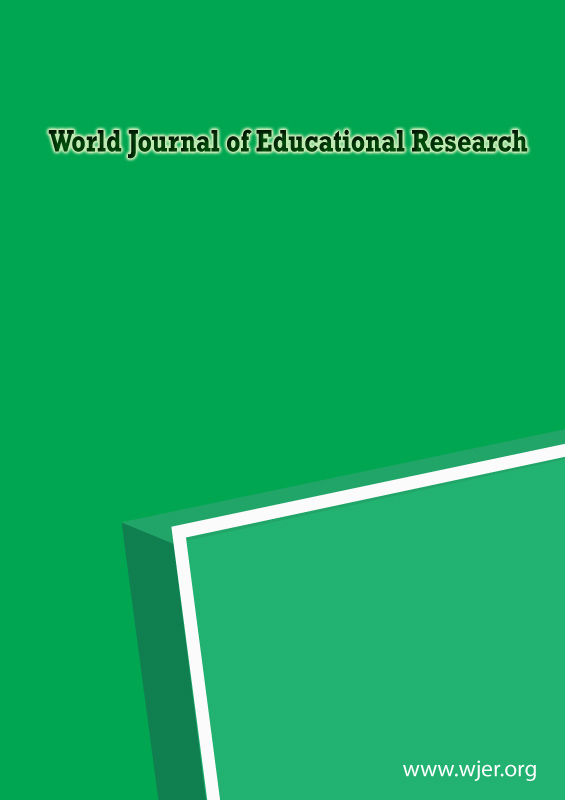 This work is licensed under a Creative Commons Attribution-NonCommercial 4.0 International License
RG